Gutter Replacement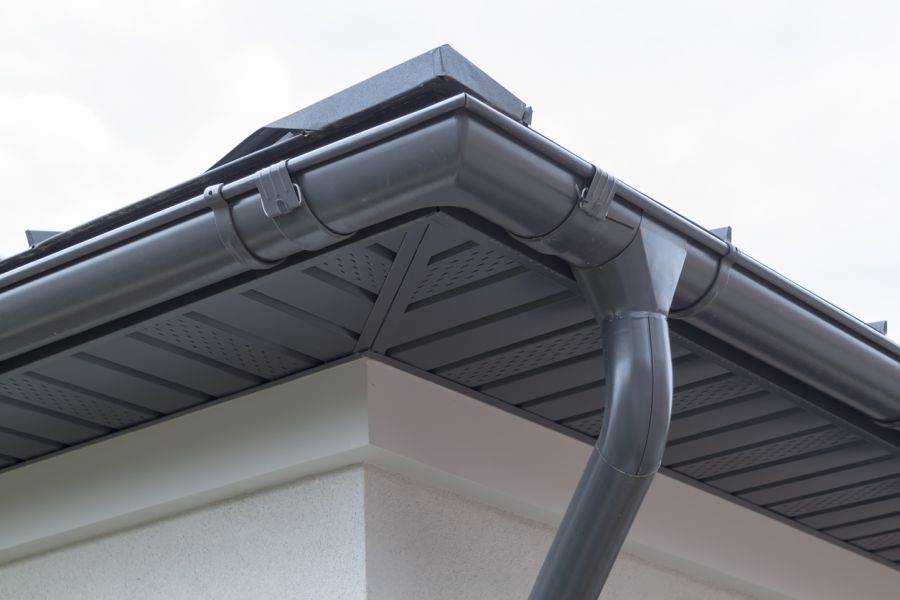 Without properly functioning gutters, rain pummels the fronts of homes, saturating siding and pooling at the home's foundation. When water collects around the foundation, it can lead to structural problems. If your existing gutters need replacing, turn to the gutter specialists at Berger Home Services.
---
Call for a FREE Quote
---
How to Know its Time to Replace Your Gutters
Like anything, gutters have a life span. Over time, your gutters will start to show signs that it's probably time to have them replaced. From cracks and holes to mold or mildew, Berger Home Services can come to inspect your gutters to determine whether they're ready to be replaced.
Signs your gutters need replacing:
If you're finding cracks or holes in your gutters, there are open channels for water to flow into which can cause damage to your siding and foundation.
If you notice the paint on your siding is peeling, there is likely a water runoff problem that is coming from your gutters not properly redirecting water.
Finding rot around your windows is an indicator of water hitting your window sills from malfunctioning gutters.
When moisture accumulates, hazardous mold and moisture will form, in which case you need to call Berger Home Services right away to assess your gutters!
Why Choose Berger Home Services for Gutter Replacement
Berger Home Services will resolve your gutter problems for good. From our stellar reputation to our high-quality materials, you'll be working with a team of true professionals who will replace your gutters to last for years to come. At Berger Home Services, gutters are what we do! Our gutters are built for strength, quality, and durability. Berger Home Services gutter replacement technicians take pride in installing gutters that will be durable and long-lasting. Call (346) 460-4438 for a free gutter replacement quote.
---
Call for Fast FREE Quote
---