Gutter Cleaning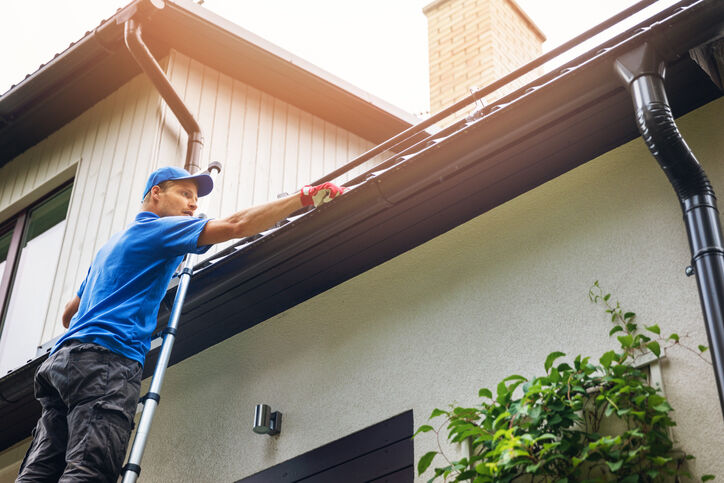 In need of Gutter Cleaning? Berger Home Services has cleaned the gutters of hundreds of local home and commercial properties. Cleaning your gutters will protect them from damage when leaves and debris build-up and weigh them down. For more than 18 years, the professionals at Berger Home Services have specialized in keeping gutters free and clear.
---
Call for a Free Quote
---
Eliminate Insect Problems With Gutter Cleaning
Regular gutter cleaning is important. Leaves and debris will collect in your gutters. As volume increases, the weight gets heavier, plants and trees begin to grow, and bugs move in. Insects now living inches from your home may decide to start borough into the wood.
Prevent Water Damage
Once clogged with leaves and debris, your gutters will no longer work to divert water away from your home. Rain will pool around clogged areas, and pour down to your foundation where it may seep into your home or building. Let Berger Home Services handle your gutter cleaning, and rest assured that you are also preventing water damage!
Choose Berger Home Services for Gutter Cleaning
Berger Home Services makes gutter cleaning simple. We have the ladders, tools, and technicians to do the job quickly and safely. And we're fully insured and licensed. Don't risk injury or building damage. Call Berger Home Services at (346) 460-4438 for a free quote today.
---
Call for Fast FREE Quote
---