Gutter Repair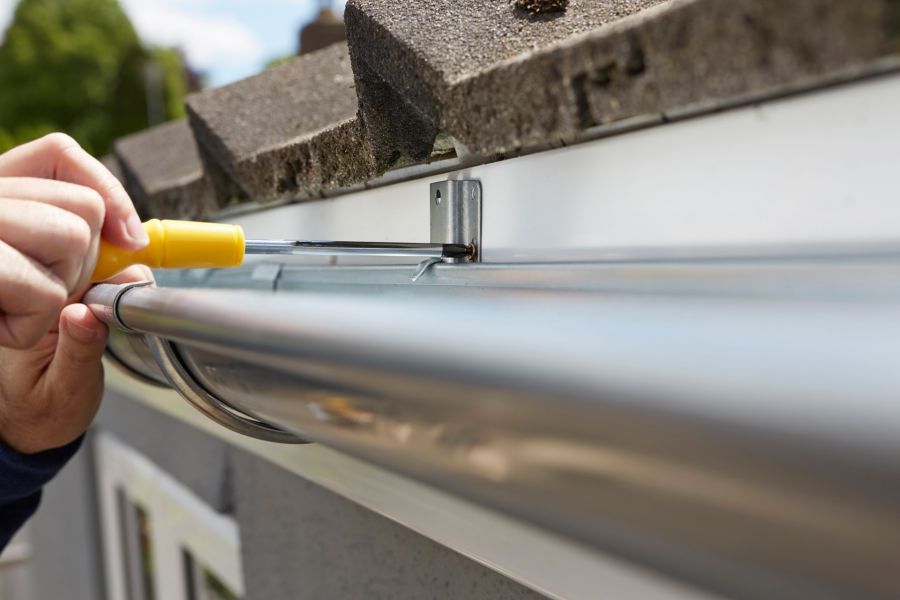 If you have a clogged or broken gutter or downspout, ignoring it will not make it go away, but instead may lead to costly repairs due to water pooling and pulling the gutter away from your roof, or worse, seeping into your building's foundation. Repairing your gutter is simple when you call the pros at Berger Home Services.
---
Call for a FREE Quote
---
Ignored Gutter Problems Can Cost You
It's easy to put off home maintenance projects such as gutter repairs. Repairing gutters is a nuisance, and potentially a safety hazard. If you're like many other homeowners, gutter problems are forgotten until the next rainstorm. However, if gutters are leaking and pooling around your foundation, the stage is being set for other, more costly problems down the road. Mold and mildew can grow. Your structural foundation can become compromised with repeated, prolonged moisture. Berger Home Services can repair your gutters, divert the flow of water appropriately and keep your foundation healthy. Call (346) 460-4438 for more information on our gutter repair services.
Fair Gutter Repair
Berger Home Services is the economical choice for gutter repairs in the area. We have been repairing gutters and getting them back to optimal working conditions for over 18 years. We'll get the job done the right way the first time, so you can scratch "gutter repair" off your to-do list for good! Call (346) 460-4438 right away f you are experiencing any of the following issues with your gutter system:
Clogged gutter

Leaking gutter

Water pooling around your foundation

Missing pieces

Sagging sections

Broken downspout

And more! Call (346) 460-4438 with your gutter issues.
How Do You Know it's Time to Replace Your Gutters?
There are leaks, dents, or rust

Visible paint cracks/chips

Not aesthetically pleasing - mismatches the rest of your house

No longer functions properly

Clogging is too frequent

Most importantly - If you do not already have the Berger Home Services's gutter system!
When Your Beyond Repair, Replace Them With Berger Home Services
Don't waste any more time and money if you require multiple gutter repairs. Call Berger Home Services and find out more about our cost-effective gutter replacement service. We can install gutter guards at the same time, and you'll never have to clean your gutters again!
---
Call for Fast FREE Quote
---